Fan Club Show, The Troubadour 12/17/99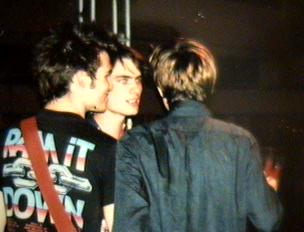 One more and they'd be the perfect barbershop quartet.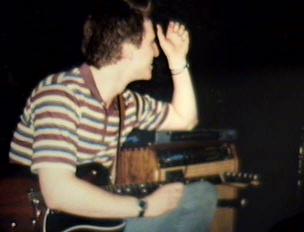 Darren takes a break. "Do you have a magazine I could borrow, any reading material...?"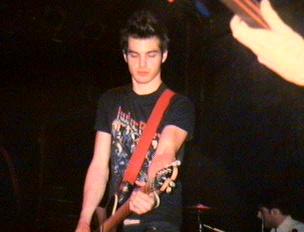 Alex can be rather serene...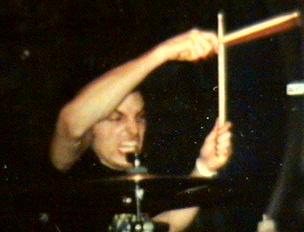 ...and Alex can be rather frightening

=====After-Show Party @ the Stinking Rose====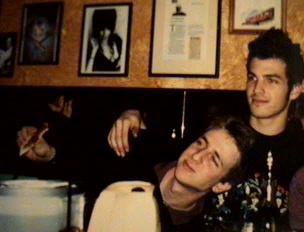 No, don't put down the pizza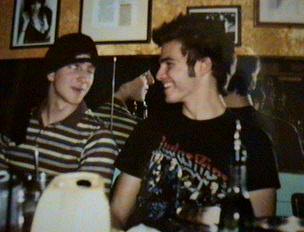 "Mr. Crazy Darren" decided to show himself that evening...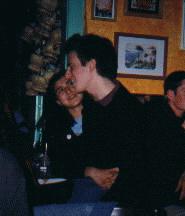 I didn't take the picture of Darren on Nadi's lap with my camera, darn. However, someone just happened to catch them in the background of one of her pictures. Thanks, Tisha!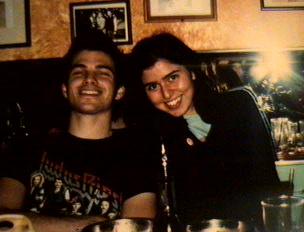 The old married couple...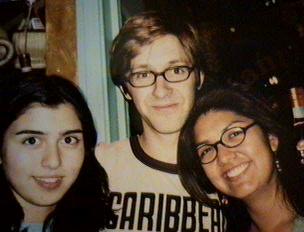 Nadi: "Huh?" Jacques: "Um." Jackie: "Yayyy"